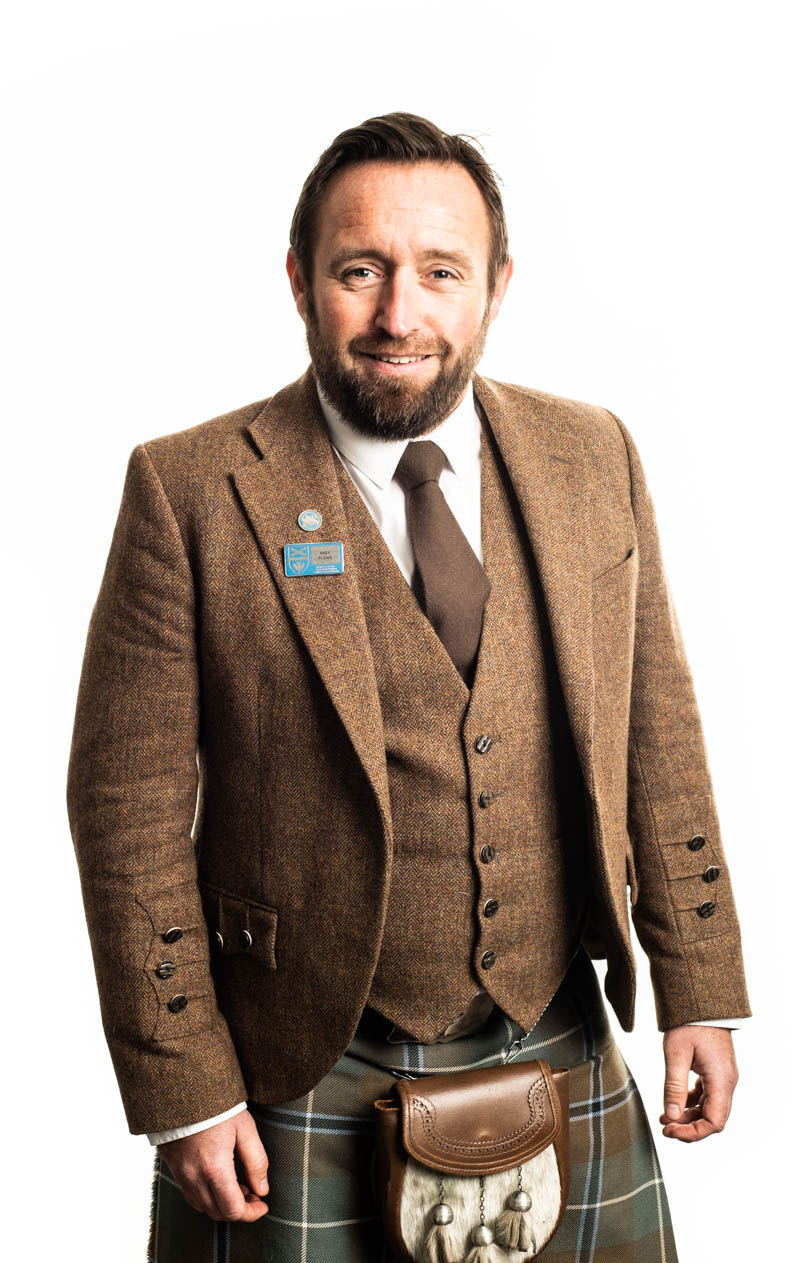 Introduction to Andy Plews
I started tour guiding 12 years ago taking guests around Scotland in the summer whilst ski instructing in the Alps in the winter. I absolutely fell in love with the job of guiding and it's been a huge passion ever since. There are so many sights, stories and mysteries to explore, which means every trip is a new experience.
There's nothing more I like than sharing Scotland's history, scenery and humour with my groups. Every tour is a new adventure and not one is the same. Whether it be mountains, battlefields, ancient sites, boat trips or even a good walk around the 'nooks and crannies' of a city it is always fun. Can do coach, car or walking trips and happy to design itineraries for visitors planning their trip.
SPECIALIST TOURS
Battlefields, literature, historical, walking
Dress for the weather and cameras at the ready – it can change at the drop of a hat and you never know when it will open up and give you the best view.That's not to say it can't be warm and sunny! Got a tan more times here than abroad. Try the local cuisine, Scotland prides itself on great food and it's not just haggis!
IF YOU ONLY DO
ONE THING

IN SCOTLAND
Walk the West Highland Way (Milngavie to Fort William) or one of the other excellent marked walkways around Scotland. It's a great holiday amongst some of the best scenery. Do it in 3 days or spend a week walking the 151 km stopping at great guest houses on the way. If you are super keen add on the Great Glen Way to take you onwards to Inverness along the banks of Loch Ness.
I absolutely fell in love with the job of guiding