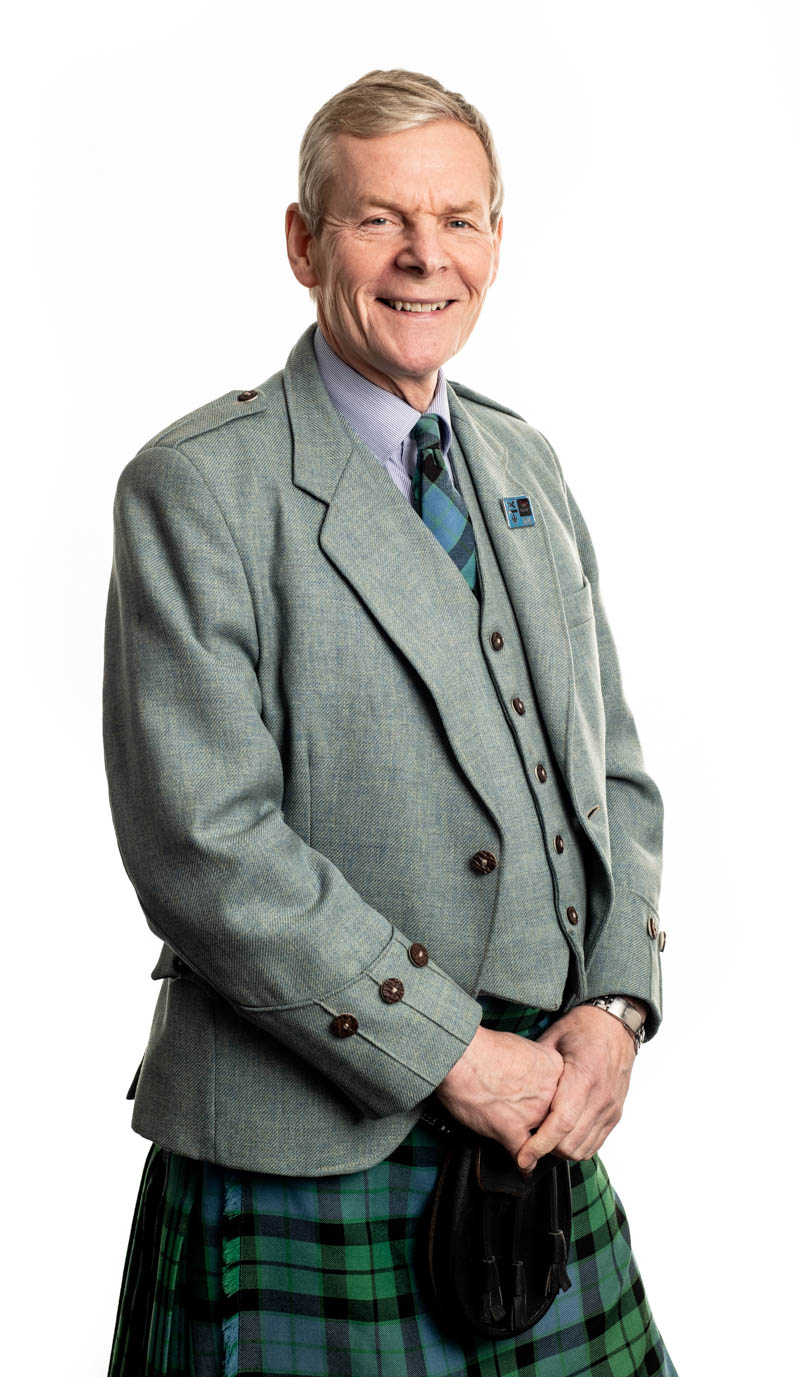 Introduction to John Harbour
My full name is John Robert Mackay Harbour and I'm wearing the Mackay tartan.
I mainly offer driver guided tours of Scotland for small groups of up to 7 in my luxurious Mercedes VIANO people carrier. I also use a Mercedes Sprinter with driver that can take up to 16 people. My professional life was at sea and, as a Commander in the Royal Navy, I've seen the world. From Rio to Australia and from the USA to Japan, I've made great friends along the way. I've witnessed history in the making, seeing South Africa during and after apartheid, and Berlin before and after the fall of the
Wall. I've worked along side HRH Prince Charles and HRH Prince Andrew.
Please visit my website to see previous guests' testimonials: From Castles to Palaces, mountains to the coastal paths, Castles, Abbeys and Cathedrals dating back as far as the 12th Century – all are within easy reach of Exclusive Scottish Visits. Scottish History and Clan searches are all part of a bespoke service. Oh, and having fun and a great time are also essential!
I am STGA qualified to guide in English and, whilst I am fluent in French and do guide in that language, I do not hold the STGA qualification.
SPECIALIST TOURS
Scottish History, Castles, Whisky, Golf
Get a qualified guide – It will enhance your stay and make sure you get so much more out of your time in Scotland
IF YOU ONLY DO
ONE THING

IN SCOTLAND
Visit Edinburgh – In the space of one mile, you have a magnificent castle and a glorious Palace connected by one of the most historic streets in Scotland – the Royal Mile
My professional life was at sea and as a Commander in the Royal Navy, I've seen the world!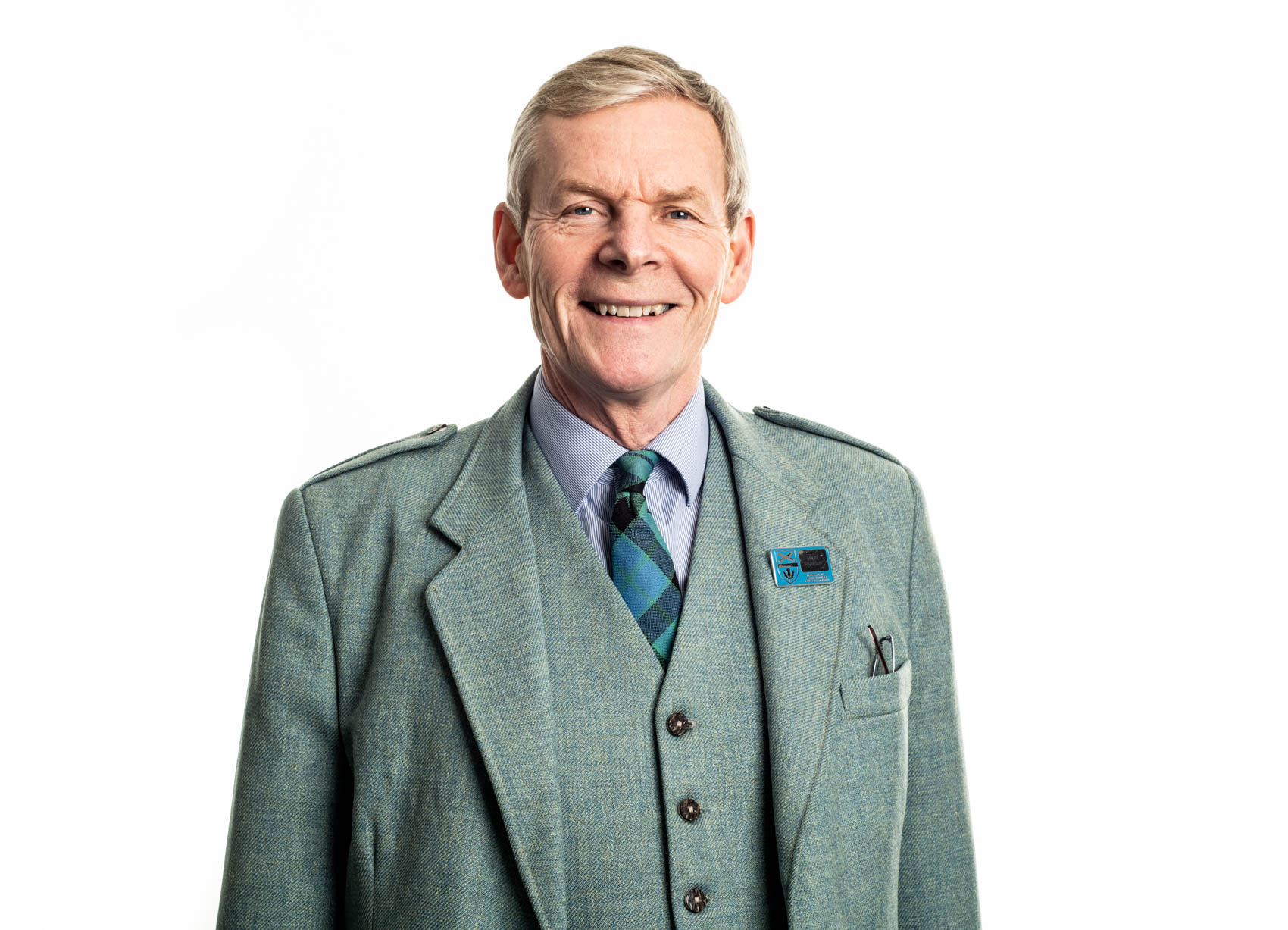 The Smith family (5 people) spent 10 days with John, touring the periphery of Scotland in his well appointed Mercedes. The van took the 3 sets of golf clubs and the luggage of all the parties. John proved to be an extremely knowledgeable person about Scotland. Couple that with very good driving skills on the Scottish roads and the communication skills he possesses will make your touring with him, WONDERFUL. Jim and Jane Smith (Jimmy, Kevin and Teddy)
It was an honor to meet John. What a fabulous time we had and can't thank him enough. It was everything I had hoped it would be. I can't wait to take all of this back and share it with my siblings to see what we can do about a future trip. Thank you for the wonderful memories. Doug and Paula Craig USA
We had a great time in Scotland. John was awesome. How he knows all that history with such detail is mind boggling to me. He was a real joy. As predicted… the trip was a bit of a whirlwind… but it was perfect for an overview of so much territory and so many distilleries. The islands are beautiful and hopefully we'll return sometime and spend a little more time in a few of the places. We absolutely will (and already have) recommended John to friends and family. Jeff & Kitt Rowlings, USA
Dear John, Thank you for putting together the trip on such a short notice. The children love your company and you were very accommodating and patient! They are still singing the songs you taught them! It will be a trip to remember! Pamela and William Quek – Singapore
John's commentary on a day trip up Loch Lomond and on through Inveraray to St Conan's Kirk on Loch Awe was excellent and most entertaining. He brought together historical facts and anecdotes, observations on architecture and his own brand of humour – it all flowed seamlessly, making it a very enjoyable and memorable outing. Christopher – Scotland