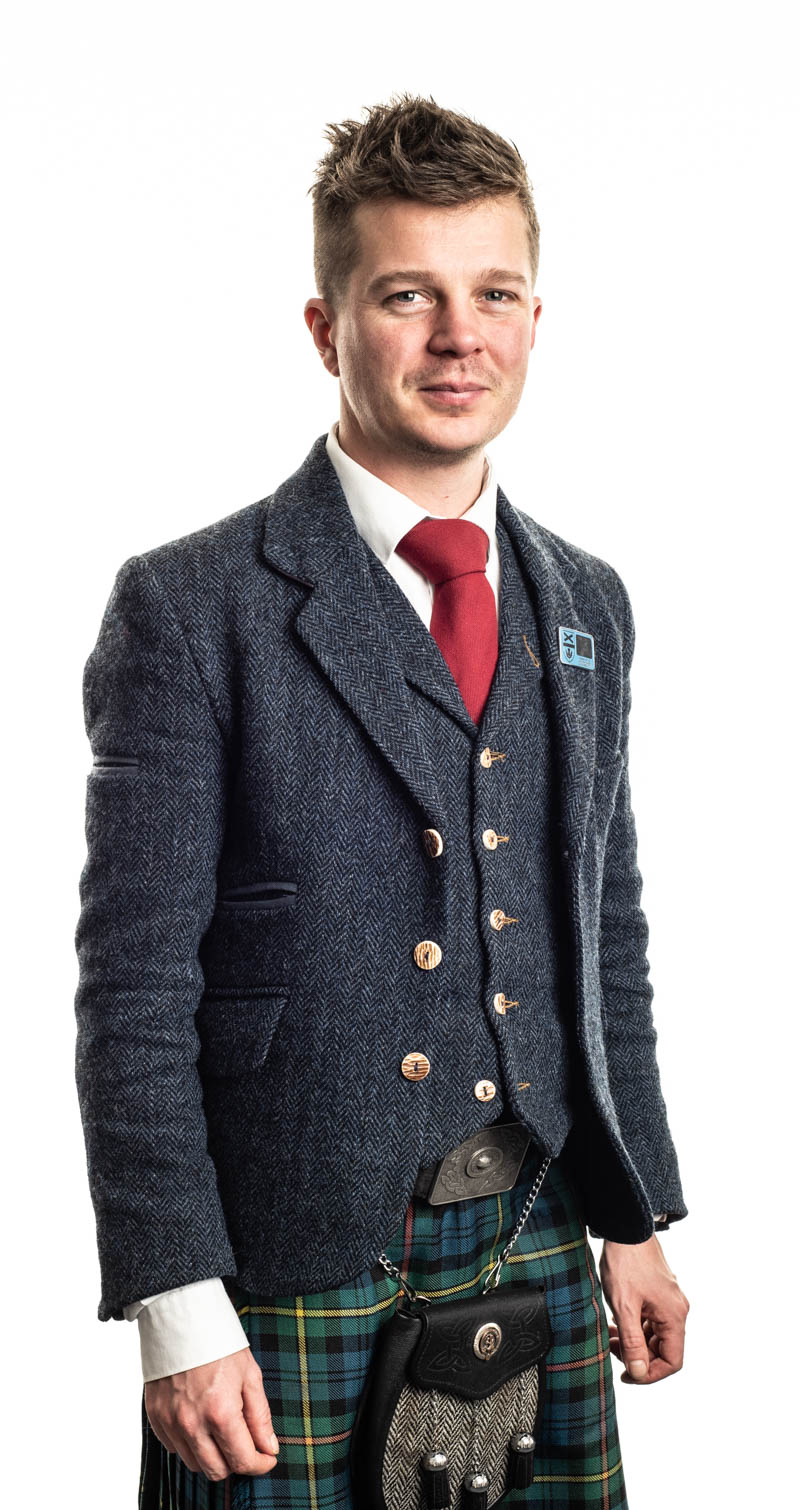 Introduction to Seth Ewin
I've been providing guided tours since 2009. I've also worked in some of Edinburgh's top attractions, Edinburgh Castle, the Palace of Holyroodhouse, the National Museum of Scotland, and the Real Mary King's Close (did I say some, I meant all). I love Edinburgh, but I also like to get out of the city and show people the rest of this beautiful country.
I have several other parts of the country dear to me heart. I studied at Scotland's first university , St Andrews for four years. I've also worked a lot over on the west coast at Kelburn Castle , performing in and helping run their large scale arts and music events. I really enjoy walking and wildlife so I do my best to explore the less populated parts of the country too.
When I'm not working or performing I do like to take the back seat occasionally as I work as a reviewer for the British Theatre Guide. If you're interested in theatre and the arts, Scotland has a lot to offer. There are events throughout the year and across the country, not just during August at the Edinburgh Festival and Fringe (although I highly recommend those too). Arts and nature are just two of my passions, but as your guide, I will make sure I show you the very best of Scotland and keep you entertained.
SPECIALIST TOURS
Nature, theatre, wild swimming
Eat well and drink well, not just haggis and whisky. Scotland has much more to offer cheeses, oatcakes, salmon, trout, shellfish, venison and delicious beer to wash it all down, Black Isle, Williams Brothers and BrewDog to name but a few great breweries.
IF YOU ONLY DO
ONE THING

IN SCOTLAND
Head out into the countryside, experience the beauty of Scotland's more isolated areas, hug a Scots Pine or better still swim in a loch.
I will make sure I show you the very best of Scotland and keep you entertained
Dear Seth, You are an incredible host! We so enjoyed you leading our group. Your expertise, humor, organization and knowledge made everything easy & fun! We felt so well cared for! Our every need & want was met! Thank you! Especially for retrieving my suitase for me! We love you! Fern Whisler Mays
Seth – There are no words that properly describe how much we appreciate having you share Scotland with us these six days. You are a remarkable young man with a gift of understanding people and tailoring the moment to the group. It has been a pleasure to know you. We hope if you ever came to Florida you will look us up. Thank you again, Mike, Cary, Sean and Myla Braswell
Seth, Thank you so much for the most enjoyable tour I have ever had in my many travels. Fondly Twinda Braswell
Dear Seth, Thank you for the tour of a lifetime. Your knowledge and information was invaluable and added so much. Plus you are such a good sport. I want to come back! Karen Matches