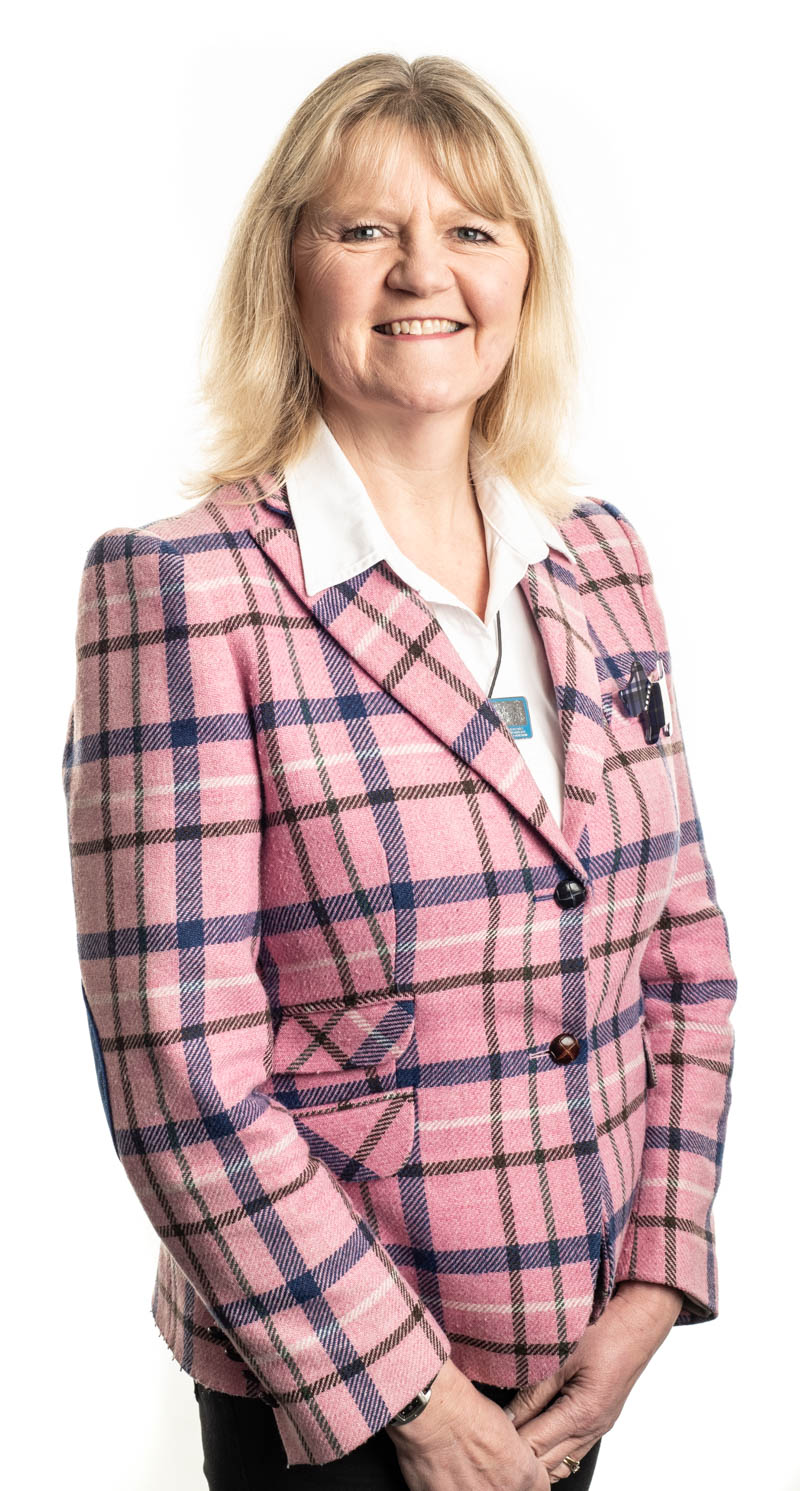 Introduction to Dianne McGuiness
I was born and educated in Glasgow and now live in East Lothian, so Scotland has always been my playground.
Family holidays exploring Scotland triggered a lifelong love and passion for this small, diverse country. Whether you are interested in the highlands or history, art or architecture, castles or culture I would like to share my experience and knowledge with you.
Following a successful, scientific career in the Pharmaceutical Industry I decided upon a change in direction and followed my heart by learning more about Scotland. This included a two year Blue Badge tourist guide course run by the Scottish Tourist Guides Association and Edinburgh University.
Now as an accredited professional tourist guide, I offer a variety of tours including city walking tours, city coach tours, day excursions to the highlands and islands, whisky tours and extended trips.
I am enthusiastic, professional and thoughtful, interested in people and keen to share Scotland with you in a relaxed, informative and fun way.
SPECIALIST TOURS
History, Culture, Science, East Lothian
Deep fried mars bars are available, but not worth trying! – For a true 'taste' of Scotland I suggest Arbroath Smokies, Scottish Farmed Salmon, Scotch Beef and of course Scotch Whisky. Scotland is known worldwide for its generous hospitality, but has only recently (in the last 15 years) become recognised for its excellent food and drink. From artisan cafes to Michelin starred restaurants and numerous distilleries, there are venues to suit all budgets and tastes.
IF YOU ONLY DO
ONE THING

IN SCOTLAND
Take the West Highland Line from Glasgow to Mallaig – To get an insight into Scotland and its wonderful scenery take the West Highland Line from Glasgow to Mallaig. Leaving the suburbs of Glasgow behind, the train will climb above the shores of Loch Lomond and cross the Highland Boundary Fault Line. This geological feature divides the lowlands from the highlands and soon Scotland's famous lochs and mountains come into sight. Proud stags might be viewed crossing the desolate Rannoch Moor. After Fort William, home to Scotland's highest peak, Ben Nevis, the line will cross the curved viaduct to Glenfinnan (made famous in the Harry Potter films). In the final leg of the journey along the west coast the islands of Eigg, Muck and Rhum will come into view as the train reaches the picturesque fishing village of Mallaig.
Scotland has always been my playground